Coworking spaces and the coworking culture have been spreading in India at a very high rate recently, and so are the myths regarding coworking spaces.
It is true that a lot of advantages are there for working from a coworking space. But, at times, there are also many facts that have been twisted and publicized, retaining users still from coworking spaces.
Here, we present the most commonly heard myths about coworking spaces and reveal the truth about the same.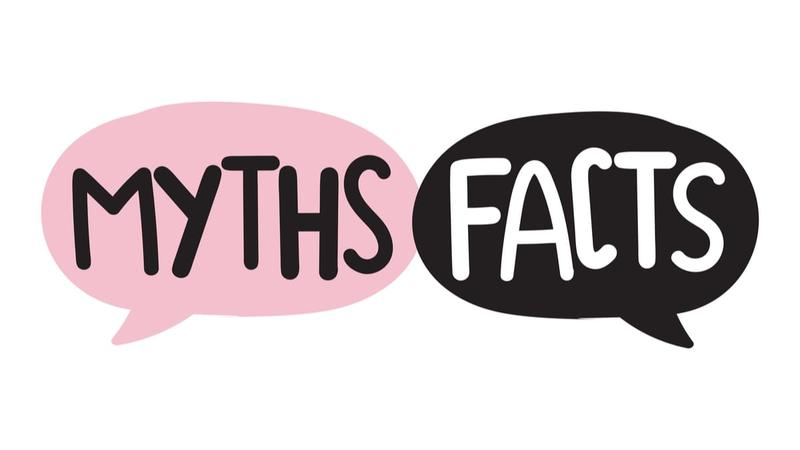 Myth 1: Coworking spaces are limited to be used by a small section of workers
This is one of the most prominent and loudest heard myths about coworking space. There are people who still believe coworking spaces are only meant for freelancers or small businesses.
This is absolutely wrong because a lot of companies have themselves established in the coworking spaces. The coworking space in Hadasper would have a lot of stories to tell about many such successful ventures.
With different rules followed by each company, coworking spaces are the most flexible in providing a space for the companies to flourish while in the coworking space itself.
Nothing really matters if you want a space. Not your age, not the scale of your company, not even the locality of your business.
Myth 2: All coworking spaces are alike
Many a time, I have seen people commenting about coworking space. "What is the big deal? It is just a sophisticated space with desks and rooms for people to come and go!"
Again, sorry to break it down for you, but not all coworking spaces are the same and no coworking space is just a space with desks and rooms.
Each coworking space will have a priority based on the customers and the whole space will be designed based on the same and hence it is the responsibility of the customer to select the coworking space most suited for them.
Myth 3: Coworking spaces are extremely expensive
This is crazy and whoever supports it has never ever had a coworking space experience in my opinion. One of the most worthy kinds of experiences is what you get from coworking spaces.
You get to use a super cool and cozy working desk even when you cannot afford to set up the same in your home. The IT and other connection services are provided to you at the best quality at the cost of the rent of your space.
The membership plans for each customer are tailor-made which enables you to pay for what you need only. When you compare the expenses of a commercial office, the money spent on coworking spaces is dramatically small. This would help the companies and startups who prefer coworking spaces rather than having their own office spaces.
Myth 4:There are no services you get from coworking spaces
The coworking space community and business is growing at a rapid rate that the competition is very high. The coworking space management is forced to provide the customers with the best service today, otherwise, it will kick them out of the field right away.
In such a circumstance, the coworking space industry cannot stand against the increasing demands of services within the space. A coworking space in Koramangala has been rendering top IT services, a decent cafeteria, a room for yoga/exercise classes, painting exhibitions at times, stand up comedy nights, and so on.
Coworking spaces are much beyond the spaces and rooms!
Myth 5:Its noisy and distracting
Since a lot of different individuals work together as different entities, everyone must have their own businesses to look into, and hence might not have consideration for others who need silence and concentration to get their work done.
When compared to normal office space, people are more intuitive about their work and hence, they tend to be more productive in coworking spaces.
While there can be a bit of a chit chat here and there while creating ideas, sharing the same, helping each other and great friendships being made, all the same, is being done without hindering the right of other workers to work in full peace. This is the most important norm of coworking space. Some coworking spaces even have soundproof walls for the cabins!
Myth 6: Privacy is negotiated!
I consider this as a continuation of the previous myth.
When coworking spaces can provide you with different options of a desk, a cubicle, a table, or a room, there is no worry for privacy. Also, there are strict rules regarding protecting the privacy of your work at coworking space.
Caches, browsing history, IPs all are under high security which does not breach any privacy policy of the coworking space, hence nothing to worry too!
Being in a coworking space provides you with a lot of opportunities to be a part of communities and to explore new ideas. But, it doesn't force you to have to speak with others against your will. You have the total right to be yourself if you want so.
Myth 7: Coworking spaces are unprofessional
There is no real value to this myth that regular users of coworking spaces have already stated how much they have found it confident and comfortable in inviting their clients to their coworking spaces rather than to a cafe or a basement.
With the very modern and sophisticated design of the coworking space, they are no less to an office. You have a cafeteria, board rooms or meeting rooms if you want. You can prebook for any extension of desks or have a meeting room fully equipped with projectors, screens, and what not to make your meeting look professional and unflawed.
Myth 8: Coworking spaces cannot survive
Coworking spaces have already established their presence in the society right now and there are no chances of beating the services they render within the small membership fee that you remit for the unlimited joy of services they cater.
Almost all the cities have coworking spaces already built and set up and it is only a google search away from you! So do not wait for more to set up your professional space out there.